-English follows Japanese-
4月よりヨガのクラスが開講いたします。
AromaYoga アロマヨガ
By Hitomi
エッセンシャルオイルの素敵なアロマに包まれた空間でおこなうリラクゼーションヨガを是非体験しにいらしてください。
毎月第1・第3金曜日 19:15-20:30 (75分)
4月20日からスタートします。
6月までの開催日はこちらです。
4/20
5/4, 18
6/1, 15
1レッスン料金 2000円
*ドロップインのみ、ヨガマットお貸しします
このヨガクラスのみ男女問わずいらしてください。
AromaYoga by Hitomi
Come and join our relaxation yoga in the room filled with the wonderful aroma of essential oils.
Every 1st and 3rd Friday from 7:15-8:30pm (75mins)
Class Schedule
April 20
May 4 & 18
June 1 & 15
Lesson Fee 2000yen
*Drop in only, yoga mat is provided
All genders welcome!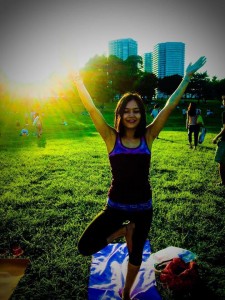 長年インターナショナルスクールで教師をする中で自然と繋がるものを探していたところヨガと出会う。「ヨガは特定の人が特定の場所でやるもの」ではなく誰もが日々の生活の中に取り入れられるもの、というコンセプトで人々とシェアしている。
アロマセラピストでもあり、植物のパワーを頂きながら身体を動かすアロマヨガをスタート。ココロとカラダに響くヨガを行なっている。心地良い香りをかぐことによって自然と深い呼吸になり、呼吸が深くなることによってマインド、身体がリラックスしていく。
教師をしていることもあり、子どもへのヨガの教えにも力を入れている。
2015 Hatha Yoga RYT 200hrs
2016 Hatha Yoga Continuing Education TT 50hrs
2016 Yoga Ed. Children's Yoga
2017 Aromatic Studies 100hrs
Throughout her teaching career at international schools, Hitomi found Yoga to make a deeper connection with nature. Her concept for teaching is Yoga is for everyone and at anywhere in everyday life rather than for certain people at certain places.
As an aromatherapist, Hitomi has created a special class called AromaYoga which brings an extra essence into Yoga. She believes smelling the aroma of powerful essential oils naturally deepens breathing and that leads to calming the body and mind.
Since Hitomi has been involved in child education, she believes teaching Yoga and mindfulness to young children is important and is working on their well-being.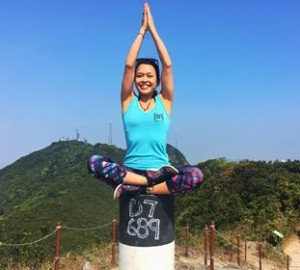 更新日:2018.04.02 Monday