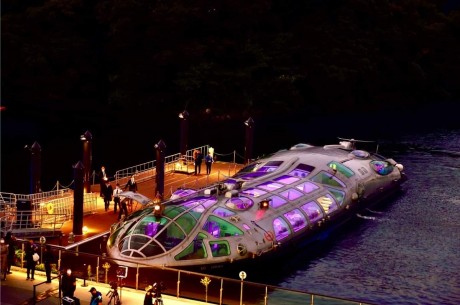 「Nereides – jicoo Bellydance Cruise」
東京湾に浮かぶ船上バー"Jicoo The Floating Bar" にてベリーダンサーNourahがプロデュースする"Nereides (ネレイデス)"
船内では海抜0メートルからの動く東京湾の夜景とJICOOでしか味わえないオリジナルカクテル、そして神秘的で幻想的なエンターテインメントショーを体験いただけます。
Bellydance Boat Cruise Show "Nereides"
A fabulous and magical world will unfold in the extraordinary space of an exotic cruise ship around Tokyo Bay.
Nourah, a belly dancer has been producing the Bellydance Cruise Show "Nereides" series for eight years.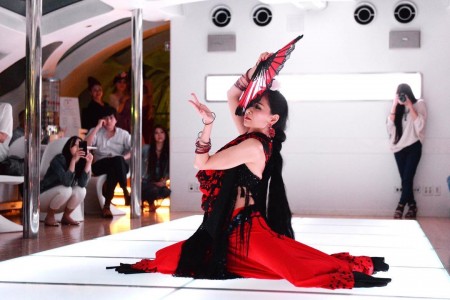 Date | 9/17 sat
OPEN | 18:00
CLOSE | 21:00
FLOATING PASS | ¥4,000 with 1 drink
VENUE | Jicoo The Floating Bar
▶︎ARTIST
DANCER – Nourah , Aynaz, Yuki ( from Ruhani Bellydance Arts)
MUSIC SELECTOR – KGee
▶︎RESERVATION & MORE INFORMATION
先着順となり定員に達した場合はご乗船できません。
ご予約をおすすめします。
https://www.jicoofloatingbar.com/liveinfo/#post-11556
■Departure times
どの時間からでもご乗船いただけます。20:00発の最終便は21:00に帰港いたします。
You can get on board maximum 3 hours as long as you don't leave the boat. (Last arrival at 21:00)
18:00
19:00
20:00
■Charge
4,000 yen with 1 drink
■Access
ウォーターズ竹芝 / WATERS Takeshiba
・JR「浜松町駅」北口: 徒歩9分
・都営浅草線 大江戸線「大門」駅 B1出口: 徒歩9分
*From JR Hamamatsucho Sta: 9 min. walk out of North Exit.
*From Daimon Sta. (Toei Asakusa Line, Oedo Line): 9 min. walk.
■Attention
・出航時刻の10分前からご乗船開始となります。
・全席自由席となります。
・お客様に安心してご利用いただけるよう、コロナウイルス感染拡大予防対策を徹底し、当面の間、ご乗船人数を制限して運航いたします。
・Please come to the pier 10 minutes before your desired departure time.
・Seating will be open seating.
・Thank you for your continued support to Jicoo. Based on the government's regulations and prevent the spreading of COVID-19.
■Jicoo The Floating Bar
東京湾に浮かぶ船上バー。ウォーターズ竹芝から1時間毎に発着する船内では、海抜0mからの東京の夜景とアーティストによるライブエンターテインメントとともに、ナイトクルージングをお楽しみいただけます。
Jicoo The Floating Bar cruises around the Tokyo Bay. You will be able to experience the panoramic night view and live entertainment by artists.
http://www.jicoofloatingbar.com
http://www.instagram.com/jicootokyo
更新日:2022.09.03 Saturday