ルハニの月読み、8/30(金) Ruhani New Moon Message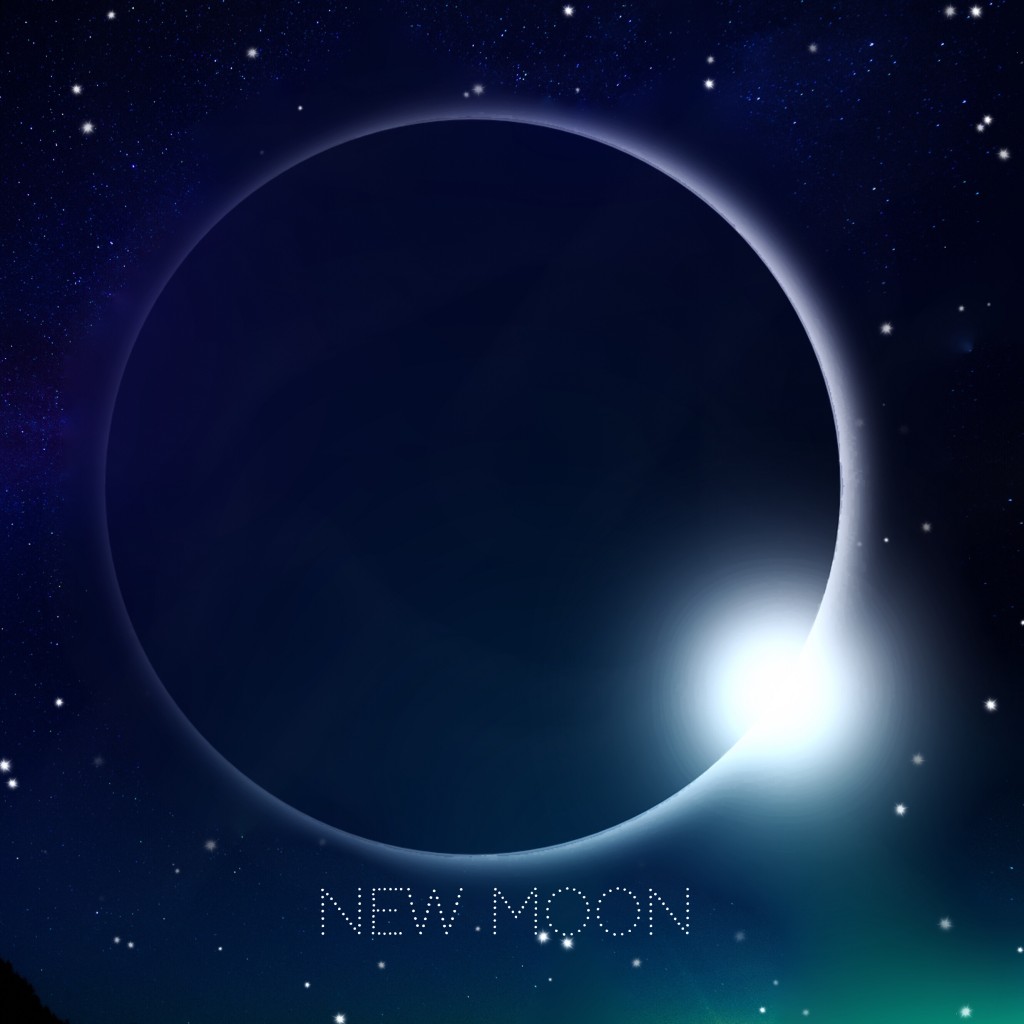 ルハニの月読み🌑🌒🌕🌘🌑
🌑New Moon 新月 8/30(Fri)  -scroll down for English.
さあ、新月です。踊りましょう。
アラブ世界における、ベリーダンス・パーティーの模様です。
*******************************
女性達のうちの1人が立ち上がって音楽をかけ、ヒップスカーフを巻いて、私達の為に踊りながらゆっくりと別世界に入って行きました。全ての注意が彼女に注がれ、他の女性の身体の中にもテンションが生まれていきました。彼女達は立ち上がり、ダンサーとして拍車がかかるに連れて、昔のこれまで忘れられていた知識で瞳が満たされて行きました。
「彼女の瞳はなんて美しい形をしているのだろう。アッラーのご加護を!」
「竹の幹のように立派で強いわ!」
「彼女の足が思いのままなのを見た?」
「彼女の腰がどれだけ柔らかく円を描いているか見て御覧」
見ている者たちは熱狂しながら、手拍子でリズムを取り、甲高い震え声で歌いました。
「あなたは私の瞳の光よ!」
「あなたは私の夜の闇よ!」
激しく賞賛しながら、歓びが叫びとなって現れました。女性達は皆、自分たちの美しさや女性性を、リラックスした支え合いの雰囲気の中で経験しました。ダンサーは踊り終えると、スカーフをとり、他の女性の腰に巻きました。こうして順番に踊って行きました。しばしば2人の女性が同時に踊り、互いに補完し合い喚起されました。私は、女性達の中にいるとき、こんな風に命が沸き立つのが好きでした。
彼女達は自分たちの弱さを笑うことが出来たので、恥じたり恐れたりすることなく、弱さを共有しました。「あなたは太り過ぎね」「痩せ過ぎだわ」「胸が大きすぎるわ」「胸が小さすぎるわ」などといった意地悪な感想が聞かれることは、決してありませんでした。それぞれの体型は贈り物であり、予め決められた運命と考えられていました。
持って生まれた身体を最大限に活用することは義務でした。もし誰かが美しく、他がそれほどではないときは、「良き運命あれ」、でした。自分自身や他者への共感は彼女達の人生の哲学と一つでした。
Grand Mother's Secret 女性たちの世界より 一部抜粋
Tonight is New Moon . Let's Bellydance!!
In Arab Worlds, Bellydance party.
*******************************
Excitement always reached its peak when one of women got up to turn on music, tie a scarf around her hips, and slowly sway into another world, dancing for us. All the attention focused on her, tension grew in the bodies of the other women. They stood up, their eyes filling with an old, so far forgotten knowledge as they began to spur on the dancer –
"How beauiful is the shape of her eyes, blessed be Allah!" "Brave and strong as bamboo stem!" "Hold your head high, proud Fatima!" "She dyes her hair with henna!" "Have you seen how pampered her feet are?" "Look how softly her hips are circling!" The onlookers clapped in rhythm and trilled shrilly, conveying their enthusiasm. "Ya ayni, ya ayni!" (Oh you, light of my eyes!) "Ya leli, ya leli!" (Oh you, darkness of my night!) The acclamations were wild and our excitement made us talk all at the same time. Joy exploded in shouts. The women experienced all their beauty and all their feminity in a relaxed and supportive atmosphere. Once the dancer finished, she took her scarf and tied it around another woman's hips, thereby passing the dance over.Often two women danced together, completing and inspiring each other. I loved it when life was in effervescence like that, when we were among ourselves.
They gave each other advice about their appearance and their behavior and enjoyed their beauty. Since they could laugh about their weaknesses, they shared them without shame or fear. Never were any nasty comments to be heard, "You're too fat" or "You're too thin," "Your breasts are too big" or "Your breasts are too small." Each body shape was seen as a gift, an intended destiny. It was a duty to make the best out of it. If some were pretty and others less so, well nasib, "Destiny!" Compassion towards oneself and others was part of their philosophy of life.
Even women who didn't particularly like each other never failed to behave politely and respectfully. The Arabic language itself, with all its greetings and polite forms, did not allow them to be rude to each other. There was nevertheless gossip, but this too was part of being a woman. The community found itself enriched by the existence of every single woman. As girls, we received all of this through these gatherings, through our women's rituals. So we were helped on our way to womanhood, motherhood, and old age.
Excerpts from Grand Mother's Secret -A WOMAN'S WORLD –
更新日:2019.08.30 Friday