ルハニの月読み、新月6/3(Mon)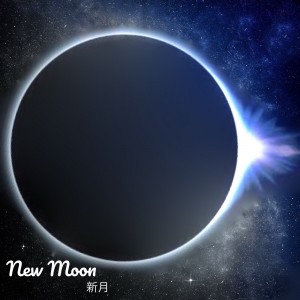 ルハニの月読み🌑🌒🌕🌘🌑
🌑New Moon 新月 6/3(Mon)
(English is below.)
8の字(フィギュアエイト)、または無限の輪
8の字は、ベリーダンスの礎となる深い哲学を表しています。
8の字という無限の象徴は、貴女自身のもの。
内界と外界とを統合することで無限へ到達し、目覚めが生まれます。
その哲学はこう語ります。
「あたかも永遠に生きるよう運命づけられているかのよう、地球上に、この世界に生きなさい。
いつでもさようならを言えるよう、次の世界に備えながら生きなさい」。
8の字(フィギュアエイト)、無限の輪の象徴を通じて、貴女は二つの世界を隔てている打ち勝ちがたい壁を克服し、本質へと近づいていくのです。
inspired by Grand Mother's secret
Figure Eight, or Loop of Infinity
The figure eight illustrates the deep philosophy that underlies belly dancing.
The figure eight, this symbol of infinity, is yours. It is through uniting both inside and outside that you reach infinity and awareness is born.
Through these movements you shape the worlds in which people show themselves and you experience the philosophy that says: "Live and act on earth, in this world, as if you were to live forever; live and prepare yourself for the next world, as if you were to say goodbye any time." Through the figure eight, the symbol of infinity, you overcome the seemingly insurmountable walls that separate both worlds and you come closer to the essential.
inspired by Grand Mother's secret
#ルハニベリーダンスアーツ #ruhanibellydancearts #ベリーダンスレッスン #月と共に生きる #新月 #ムーンダンス #スピリチュアルヒーリング#healingdance
更新日:2019.06.03 Monday