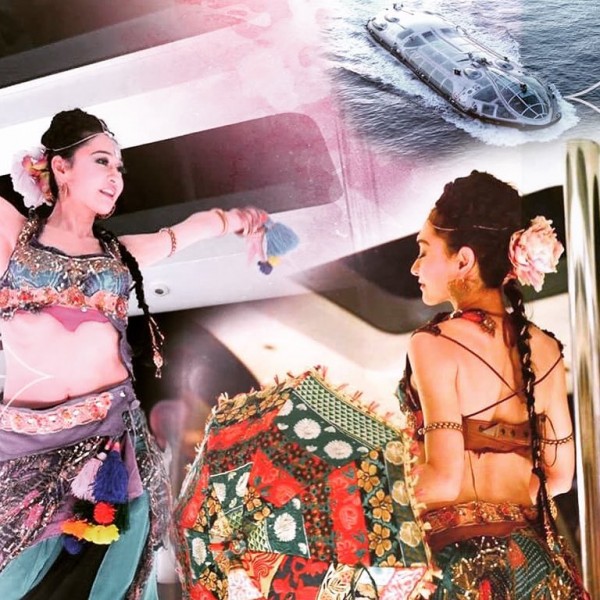 Nereides Bellydance Cruise "Nourah Solo Show"
on May 24 Friday
[ English follows Japanese ]
~東京湾上の非日常空間で繰り広げられる、華やかで幻想的な世界~
ワールドワイドに活躍中のベリーダンサー "Nourah" プロデュースによるベリーダンスクルーズ "Nereides (ネレイデス)"
5月はNourahのSolo Showをお届けいたします。
Nourahの創り出す世界をたっぷりとご堪能ください。
船内では海抜0メートルからの動く東京湾の夜景とJICOOでしか味わえないオリジナルカクテル、
そして神秘的で幻想的なエンターテインメントショーをお楽しみいただけます。
■Artist
-Bellydance Show-
Nourah (Ruhani Bellydance Arts)
-Music Selector-
KGee
■Venue
JICOO The Floating Bar
http://www.jicoofloatingbar.com
■Show Time
1st 20:30
2nd 22:00
■Charge
3,600 yen
*料金には乗船料・1ドリンク・消費税が含まれます。
■Reservation
ご予約は出演者にお申込みいただくか、下記予約フォームよりお申込みくださいませ。
https://www.jicoofloatingbar.com/reservation2
■Departure time
20時~23時の間、日の出桟橋~お台場海浜公園を30分毎に行き来していてどの時間からでもご乗船いただけます。
◎日の出桟橋発着所
20:00
21:00
22:00
◎お台場海浜公園発着所
20:30
21:30
22:30
*19:30より日の出桟橋にてご乗船受付開始となります。
*最終便は23:00に日の出桟橋帰航となります。
*一度下船されてからの再乗船は不可となります。
*船は定刻で出航します。出港時刻の20分前には発着所にお越しください。
■Access
◎日の出桟橋発着所(https://goo.gl/4RPr7i)
・JR 山手線・京浜東北線 浜松町駅南口から徒歩10分。
南口改札口から東芝ビル方面へ進み、日の出桟橋出口を出て、海岸通りを横断し右折した左となります。
・臨海新交通ゆりかもめ 日の出駅から徒歩3分
・都営大江戸線・浅草線 大門駅から徒歩15分
◎お台場海浜公園発着所(https://goo.gl/vHnd8v)
・臨海新交通ゆりかもめ お台場海浜公園駅・台場駅から徒歩5分
■Attention
・お席は全て自由席となっているため、お席のご予約は承っておりません。
・アルコール販売をしているため、ドライバーの方、20歳未満の方(大人が同伴の場合も含む)はご乗船できません。
・男性のサンダルやショートパンツでのご入店をご遠慮いただいております。
・台風等の悪天候時や機関点検等で営業を取りやめる場合がございます。
・最新の情報はJICOO WEBサイト(http://www.jicoofloatingbar.com)にてご案内しています。
🌟ノーラのダンス映像を紹介いたします🌟
————————————————-
————————————————-
Bellydance Boat Cruise Show "Nereides"
A fabulous and magical world will unfold in the extraordinary space of an exotic cruise ship around Tokyo Bay.
Nourah, a renowned belly dancer both in Japan and overseas, has been producing the Bellydance Cruise Show "Nereides" series for seven years.
■Artist
-Bellydance Show-
Nourah (Ruhani Bellydance Arts)
-DJ-
KGee
■Venue
JICOO The Floating Bar
http://www.jicoofloatingbar.com
■Show Time
1st 20:30
2nd 22:00
■Charge
3,600yen
*The charge includes boat entry ticket, 1 drink and tax.
■Reservation
https://www.jicoofloatingbar.com/reservation2
■Departure time
We depart the Hinode pier on the hour starting at 20:00 and it takes one hour roundtrip. Passengers may get on and off at either pier. Arrival and departures from Odaiba Seaside Park occur on the half-hour.
◎Hinode Pier
20:00
21:00
22:00
◎Odaiba Seaside Pier
20:30
21:30
22:30
*Passengers may get on the cruise ship at 19:30 at Hinode Pier.
*The last departure will return to Hinode pier at 23:00.
*Please come to the pier 20 minutes before your desired departure time.
■Access
◎Hinode Station https://goo.gl/4RPr7i
From Hindoe Sta. of Yurikamome – 3 minute walk
From JR Hamamatsu-Cho Sta. – 10 minute walk out of South Exit.
From Daimon Sta. of Oedo of Asakusa Subway Line – 15 minute walk.
◎Odaiba Seaside Park https://goo.gl/vHnd8v
From Odaiba Kaihin Koen Sta. of Yurikamome – 5 minute walk.
From Daiba Sta. of Yurikamome – 5 minute walk.
■Attention
There are no reserved seats.
Guests must be 20 years of age or older to enter the boat.
There is not parking. Please use the nearest transportation.
There is a dress code on the ship, we will not allow men in sandals or shorts to board.
We recommend that you check availability of the day by our website (http://www.jicoofloatingbar.com/) before boarding.
★出演者情報★
【Nourah / ノーラ】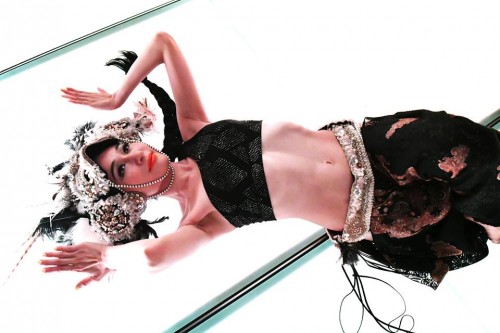 欧州を中心に十数カ国、100公演以上に出演。 国内ではフジロックフェスティバル、東京ガールズコレクションをはじめ年間100ステージに出演。
 高い即興性と深くスピリチュアルでソウルフルなスタイルで観客を魅了している。
演出家・イベントプロデューサーとしては、本イベントNereidesを中心に多彩なイベントを主催するほか、Sema Yildiz,Serap Su,Reyhan Tuzsuz,Thalia Alexandra,BaBa Zula,Boom pam,Adham Shaikh等の海外アーティストの来日公演を多数手掛けている。 
東京湾に浮かぶ船上バーjicooにて毎月第四金曜日に開催されるNereides-jicoo Bellydance Cruise を2011年より企画・演出を継続している。
また、原宿に拠点のある自身のスタジオRuhani BellyDance Artsでは後進の育成にも力を注いでいる。
Since 2005, Nourah has been performing annually with the Turkish band, Babazula.
As their main dancer, she has performed over 100 times, in more than ten countries mainly in Europe and surrounding countries.
Nourah has also been featured in various oversees media such as newspapers, TV programs and videos.
Domestically, she performs over 100 times every year, including the Fuji Rock Festival and the Tokyo Girl's Collection.
After years of being instructor , Nourah founded Ruhani Bellydance Arts in 2013.
She is also invited every year to teach at the International Belly Dance Festival in Turkey.
Utilizing her extensive experience as a dancer and instructor, Nourah is devoted to teaching dancers both domestically and oversees.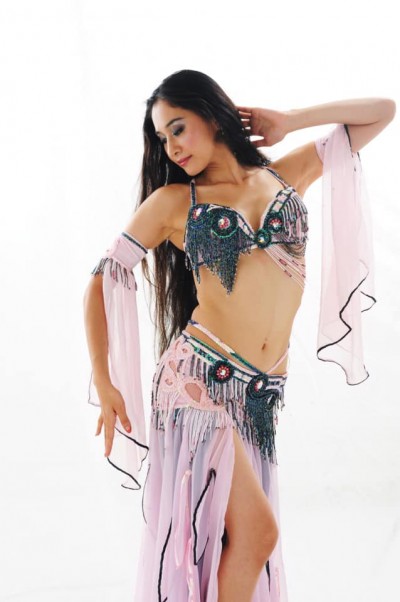 更新日:2019.05.01 Wednesday